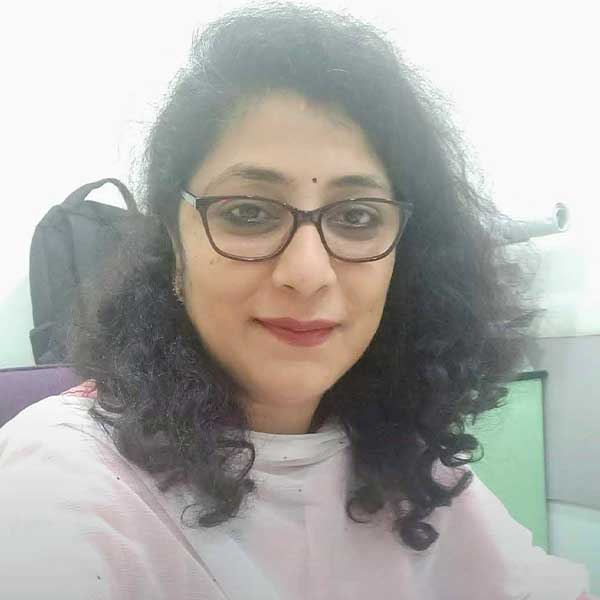 Ms. Balwinder Kaur
Academics : > BSc (Biochemistry) | Panjab University, India >M.Sc. Chemistry from IASE, Deemed University, Sardar Shehar , Rajasthan.
Qualified Trainer and GMP Consultant- Expert in Quality Systems of OSD, Sterile and Injectables , Qms expert and GMP auditor
A core quality professional equipped with over 32 years of experience in Pharmaceutical Manufacturing
Organizations, with wide experience in handling various disciplines: :Quality Assurance ,Quality Control,
Microbiology, Training and Development, Audits and Vendor Qualification.
Worked in API -Sterile and Non-Sterile/Medical Devices/Sterile Finished formulations -Dry Powder
Injections/Ophthalmic/Oral Solid Dosages manufacturing facilities.
Extensive experience in the Establishment, Continuous improvement and Sustenance of quality systems through
procedures, guidelines etc., Customizing Trainings to employees on Data Integrity, Reduction of QMS elements
related to Human Errors, Quality Culture and various regulations. Understanding and interpretation of regulatory
and GMP GLP/GDP/compliance rules, regulations and guidelines for cost effective implementation of Quality
System within the organization. Ms Balwinder is involved in conducting the gap assessment of the facilities (core
area Quality Control, Microbiology, Clean Room Areas) through audits and mitigating the risk
Expertise:
> Expertise in conducting audits and gap assessment of Quality Control, Microbiology, Quality System.
> Verification of CAPA's efficiency .
> Training on Data Integrity, GMP/GDP/GLP/Computer System Validations ,Quality Risk Management, Good  Microbiological Practices
> Remediation and Regulatory compliance.
> Assessment of Data Integrity related issues in Laboratory System.
> Technology Transfer and Analytical Method Validations
> Involved in conducting Risk Assessment for Products, Processes and Environment Monitoring Program.
> Audits -Vendor Qualification Program, Third Party and Due diligence Audits.
> Computer System Validations of QC and Micro System.
> Reviewing of Investigations related to OOS, Deviations, Incidents, Microbial Data Deviations ,OOC, OOT.
> Improving the productivity of QC labs by streamlining processes through end to end mapping,
> Qualifications ,Validations, Method Development
> Change Management System
Professional Experience:
> Served as Senior Management Quality Personnel responsible for overseeing Quality and Compliances.
> Worked on CAPA verification Project with DRL as an Third Party consultant.
> Associated with Alniche Life Sciences, Morepen Laboratories (USFDA approved) for GXP related activities.
> Associated with various Pharma companies, Government organizations, Universities, Compliance Training Inc. in providing services in relation to GMP activities , training programs and audits
> Training to Government Officials under External Ministry of Health Program –ITEC on Analytical Method Validations, QbD.
Trainings:
> Internal Auditor/Quality Management System/ISO 13485 / ISO 9001-2015/Data Integrity/QRM /CSV/Clean Room ,Good Microbiological Practices by Ziva Abraham.
Certifications
> Certified Trainer & Audito
Companies worked in:
> Sentiss (Injectables), Nectar Lifesciences (Injectables), Parabolic Drugs, Jubilant, Ranbaxy, Becton Dickinson